| | |
| --- | --- |
| The Triangle Go Group | Staying Connected for Over 50 Years |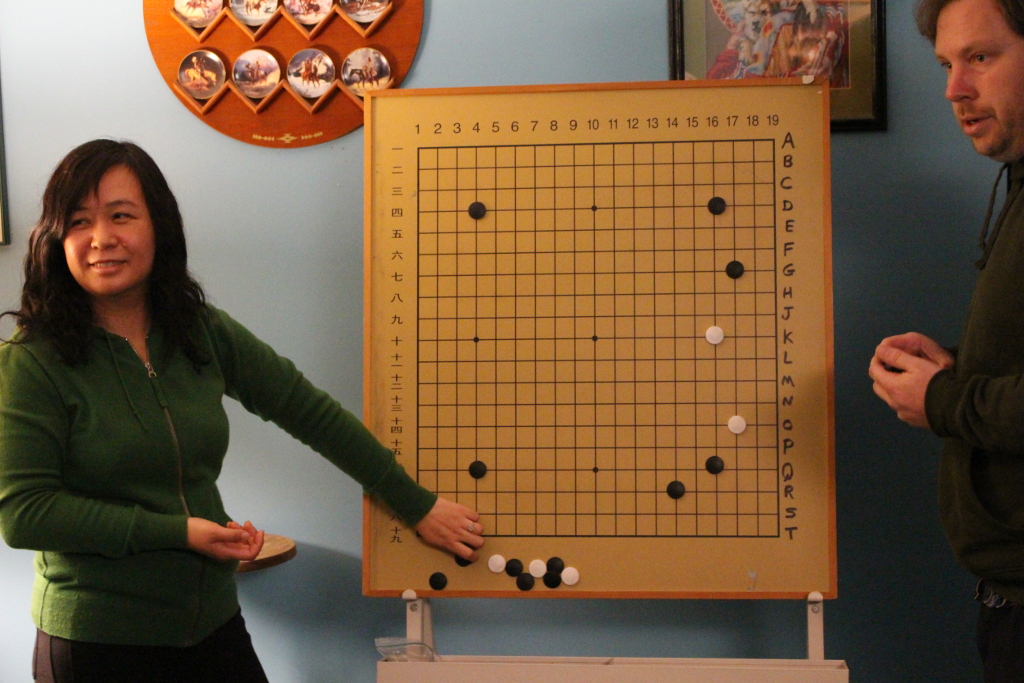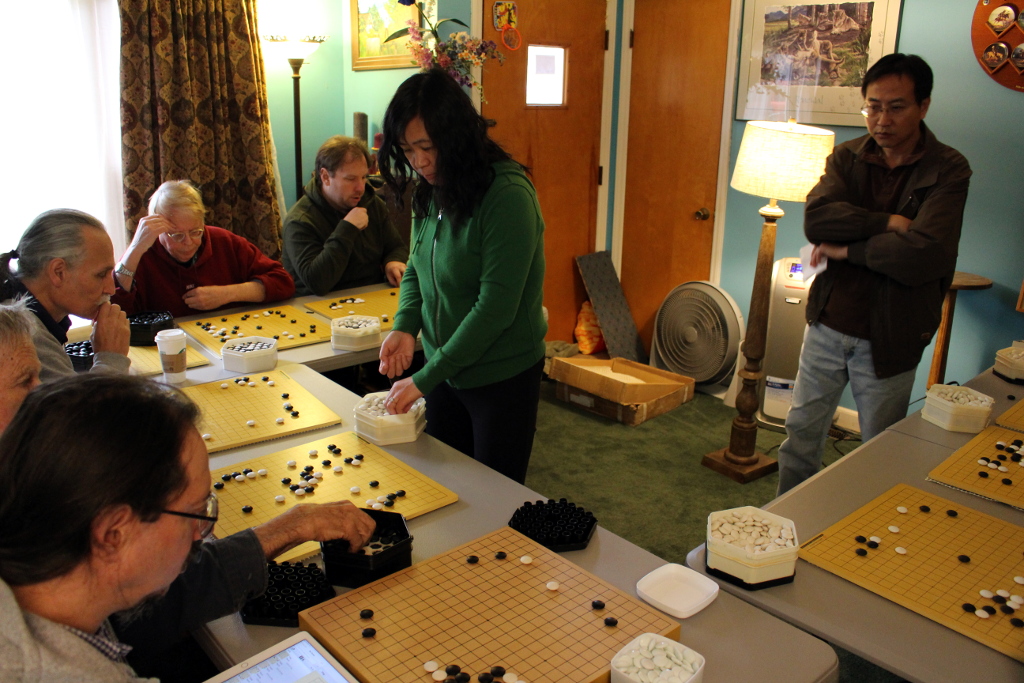 Ying Shen 2P Workshop,
March 10, 2018
Durham, North Carolina
A North Carolina Workshop with Ying Shen 2P was held March 10, 20187, at a private home in Durham, North Carolina.


Ms. Ying Shen 2p is a professional Go player who moved to North Carolina from China recently. Ms. Shen became a professional Go player in China in 1986 and was part of the Beijing Go pro team. She became a professional 2 Dan in 1992. She studied in Beijing Normal University full-time and graduated in 1996. She finished Top 6 in many Chinese national professional Go individual competitions and was part of the Beijing Go pro team that won the Silver medal in the No. 6 China National Games.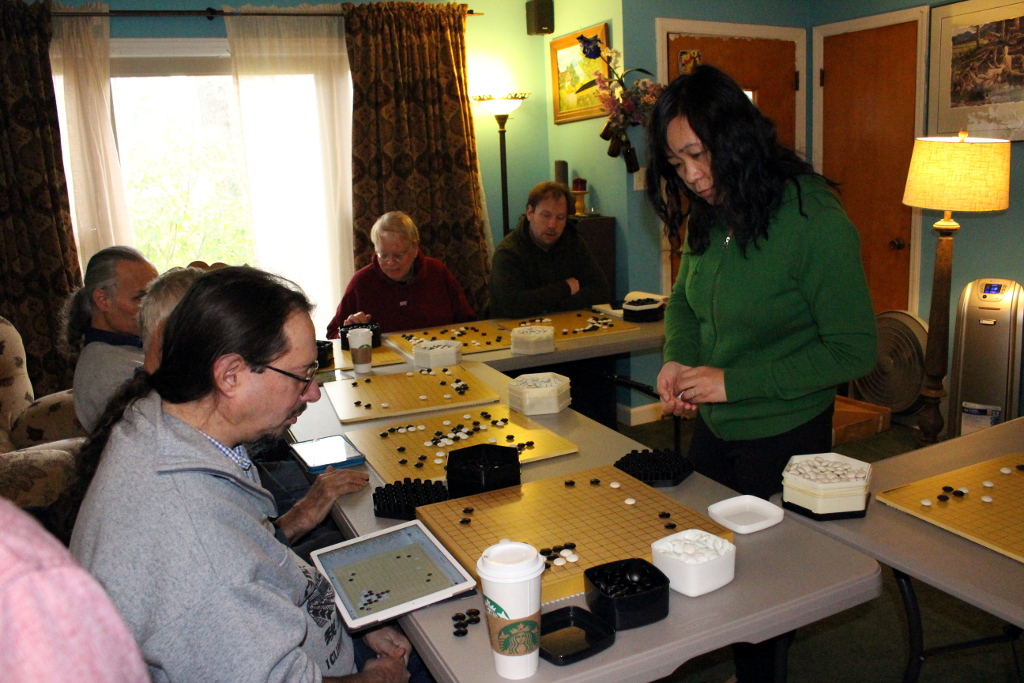 Ms. Shen is a very experienced Go teacher. She taught for many years in the two most famous Go schools for professional Go prospects in Beijing: the Nie Weiping Go School and the Ma Xiaochun Go School.


In this half-day workshop, Ying Shen 2P played an exciting simul game with attendees. Afterwards, she reviewed some of the games and provided insightful comments on good and bad moves.


Ying Shen 2P was assisted by local teacher Jeff Kuang, 5D. Jeff is a skilled translator and introduced the group to some new words and phrases, including 打吃 da chi as the Chinese expression of imminent capture (familiar to Westerners as atari), and 包滚打 bao gun da meaning wrapping up your opponent's group by sacrificing a few stones.


Both Ying Shen 2P and Jeff Kuang 5D teach weiqi at the Chinese school in Cary.


This was another beneficial workshop with an excellent teacher. Our area Go players are lucky to have Ying Shen 2P living in this area. We look forward to more events like this in the future.


The workshop was sponsored by the Cary Go Club and the Triangle Go Group of North Carolina.
More photos from this event are available for viewing at the photos webpage.
---
Click here to return to the Triangle Go Club homepage.